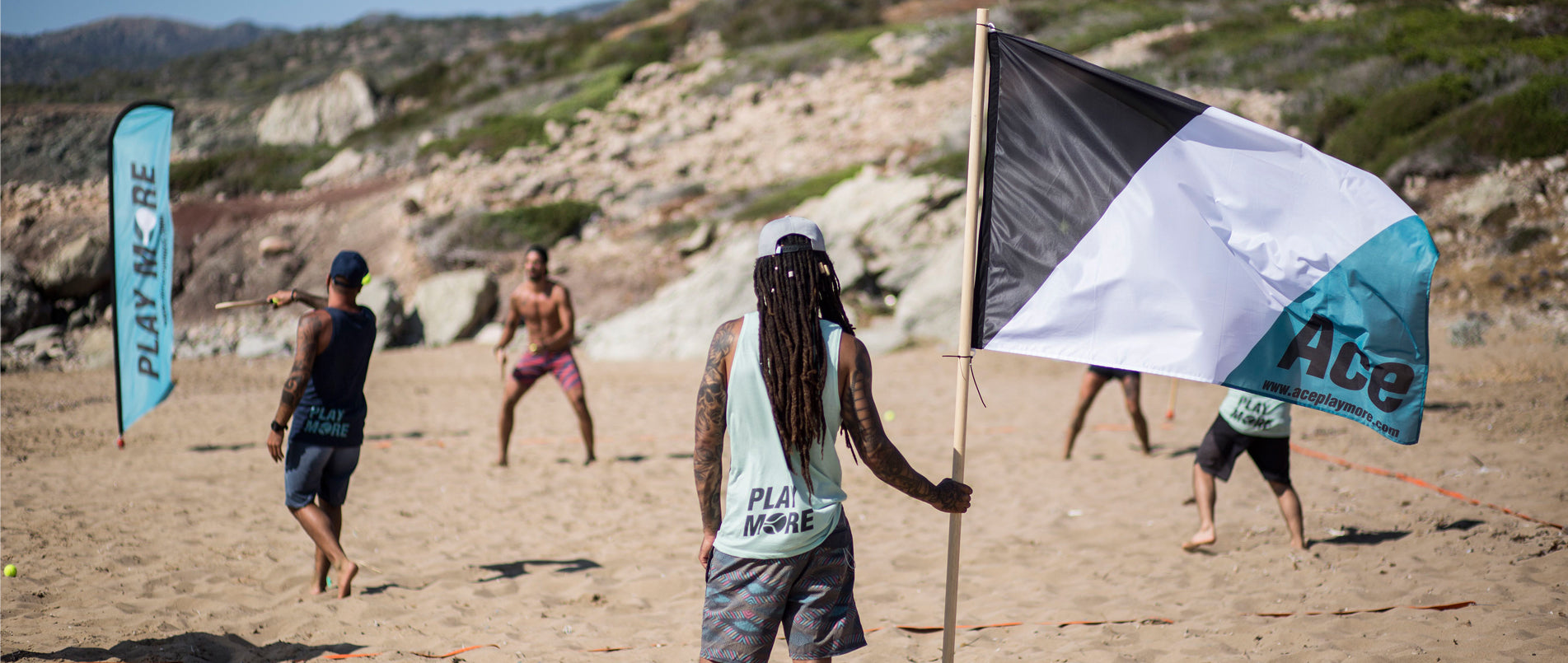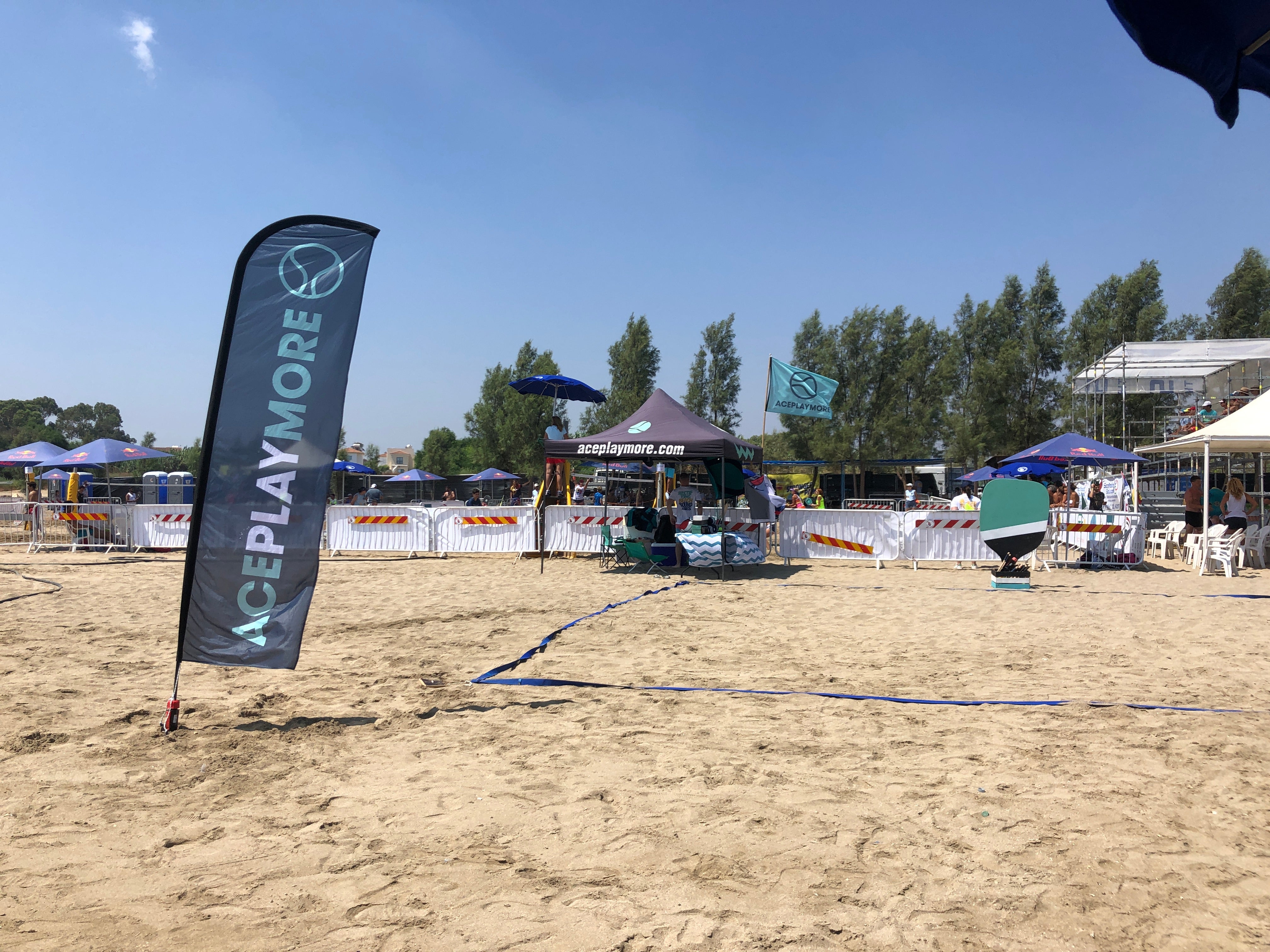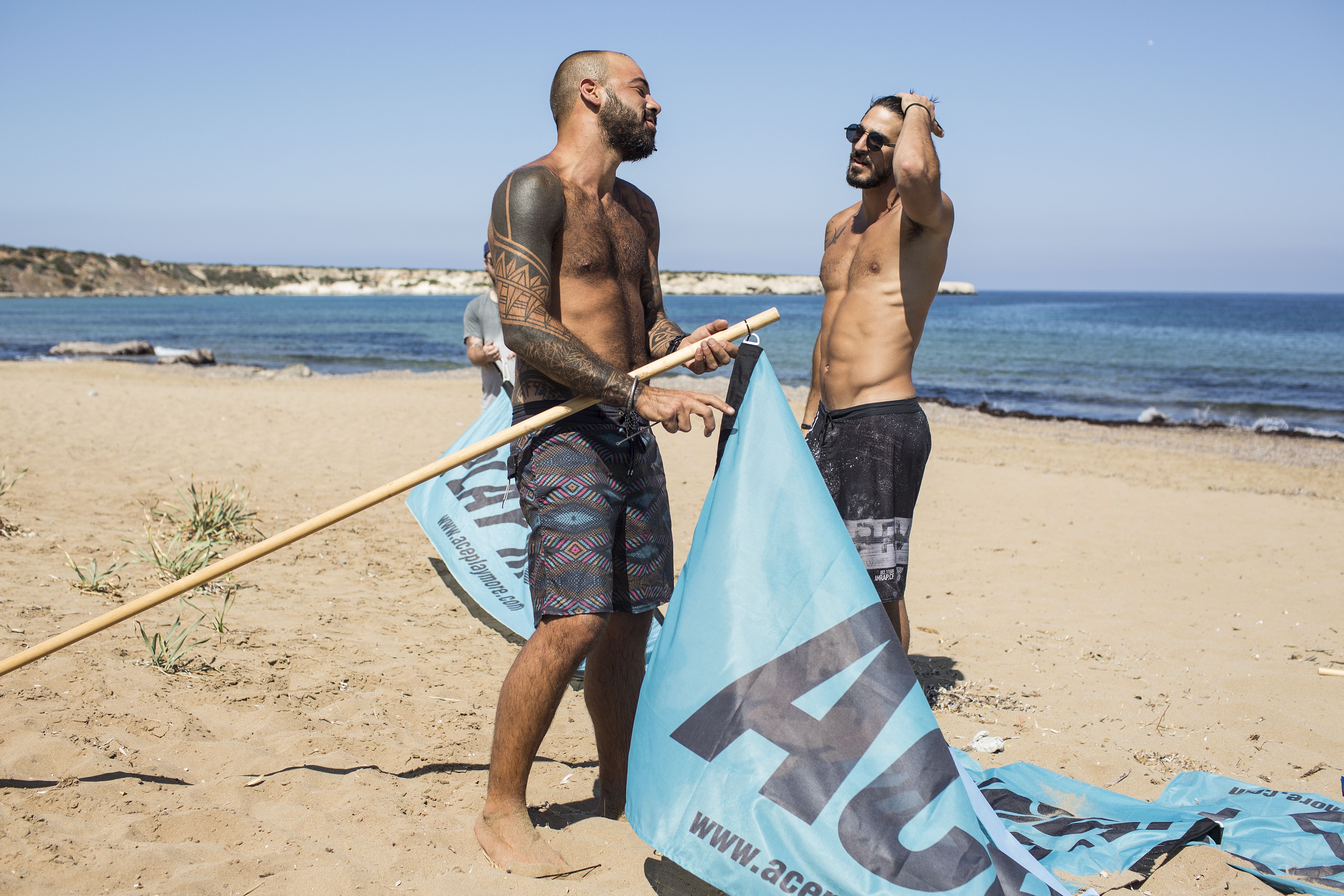 ACEPLAYGROUNDS
The uniqueness of the beach paddle game itself is that you can pretty much play everywhere and anywhere, from a beach to a desert, on the top of a building or in an underground bunker. Although we have to say, nothing beats the beach. All you need is a set of paddles and a ball and you're ready to play. It is with this in mind that we created our ACEPLAYGROUNDS; organized pop-up playgrounds where new players can learn more, experience our products firsthand and develop their game in a vibrant environment. 
ACEPLAYGROUNDS are a perfect platform to add an additional element of energy to your event, where clients, guests and new friends can forge and strengthen bonds through play, as well as giving an active and fun twist to any event. Successful collaborations include clients such as Living Colour Music Festival, Aperol Spritz, Lays Cyprus, GreenBay Watersports Fun Day, International Kite Surf Competition, BJJ Summer Camp, Kite N Surf Dubai and International Beach Tennis Competition Cyprus. 
The free spirited and collaborative nature of the game makes it an excellent choice for sharpening your reflexes while enjoying a stress free physical activity. All while enjoying the beauty of the beach (or bunker).
If this sounds like your cup of tea, contact us to have an ACEPLAYGROUND at your next event. 
New Inquiry