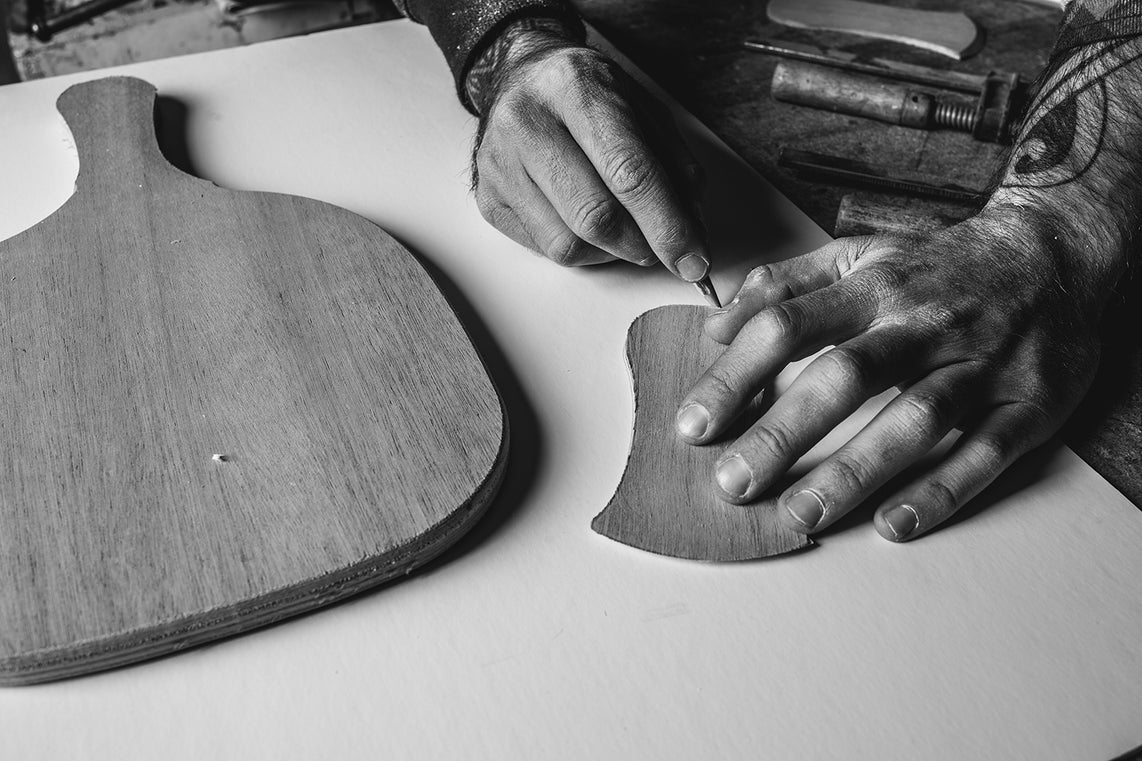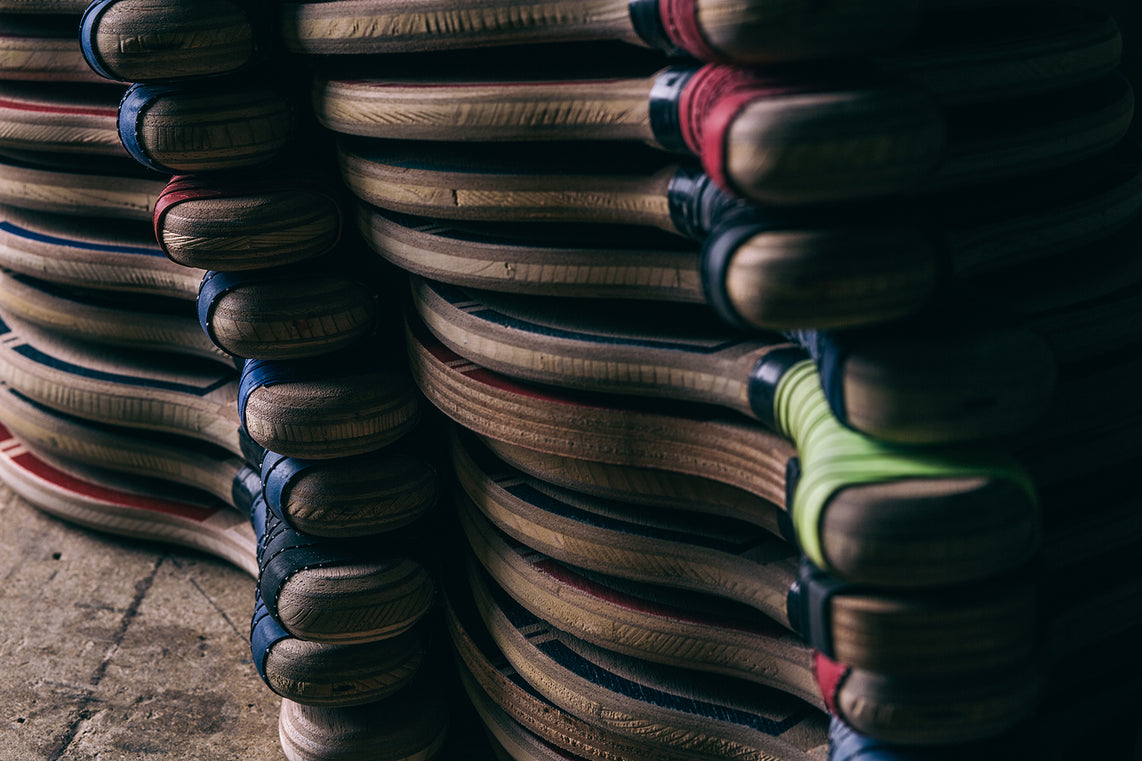 Craftsmanship
Our beach paddles are handmade from start to finish and we intend to keep it that way. Every beach paddle we put together has its own story, and we want you, our customer, to go on and make your own new stories and memories with it. 
Nowadays, ACEPLAYMORE carries four distinct types of beach paddles, each one of them designed to cater to a plethora of different customer needs. With ease of play, high quality performance, and ergonomic grip at the forefront of our minds throughout the design process, we guarantee a sturdily built and durable product. And if that's not enough, we offer a two year warranty on all our beach paddles. 
One of our unique functions, available in our Supreme model beach paddle, is the Air-Pocket, an innovative design that allows vibration ripples to spread evenly through the body of the paddle upon impact. This increases stability and maximises play performance. Minimizing the shock impact allows the paddle to mimic the movement of the arm and its agility, this optimizes your game and raises precision levels. 
Another important distinction that sets ACEPLAYMORE paddles apart are the weight distinctions between models. The Supreme comes with both a 360gram and 390gram paddle, the 360 paddle is better suited for an attacking style of play, and mainly for seasoned players, while the 390 paddle is for a defensive style, or those newer to the game. The Fresco weighs in at a light and breezy 340grams (aprox), it is modeled after the frescobol beach paddles found in Brazil, so has a slim, rounder shape and is a great entry-level beach paddle. The Rookie beach paddles weigh 400grams (aprox), with a larger surface area meaning that it's perfect for playing with a tennis ball, making for easier play. Designed for children, our Junior model is a mere 240grams (aprox) making it perfectly controllable and lightweight for little ones.